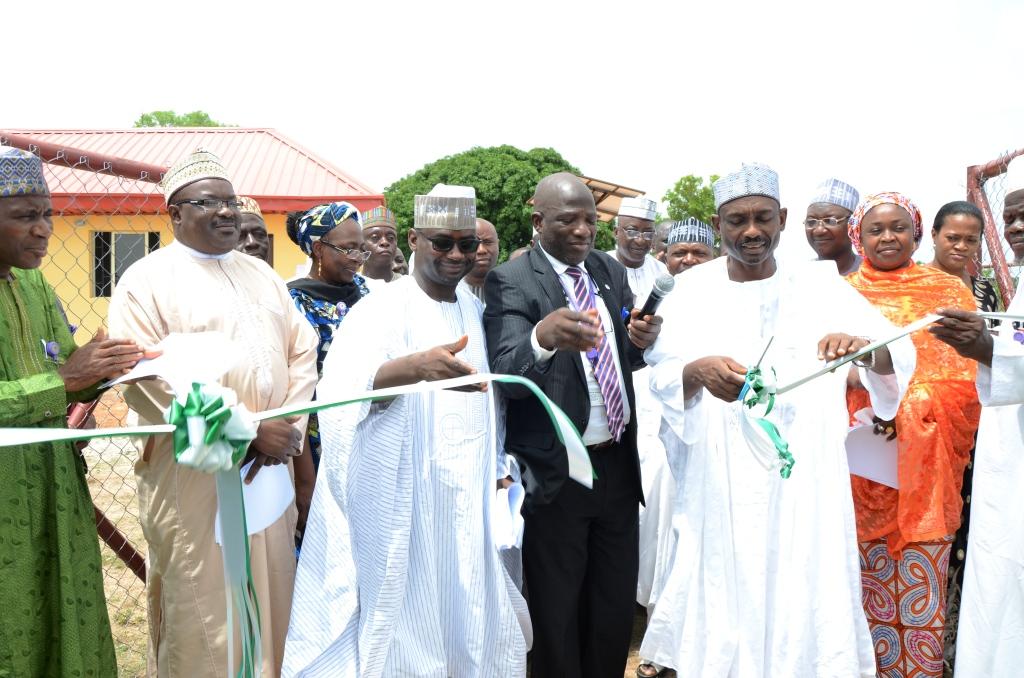 As part of commitment towards reducing hazards associated with natural disasters, the Federal Government of Nigeria has introduced seismological stations in some part of the country.The seventh of the multi-million seismic monitoring station to monitor and alert on hazards associated with earthquakes and other natural disaster was commissioned at the Federal University of Technology (FUT) Minna on Wednesday.
This is coming after the earthquake disaster in Nepal that claimed over 8,000 lives and destroyed property worth billions of dollars.
The Minister of Science and Technology, Dr Abdul Bulama, who was represented at the commissioning by Prof. Saidu Mohammed, Director General of the National Space Research and Development Agency (NASDRA), said government adopted feasible measures to confront the menace posed by natural hazards like flood, earthquakes, landslides and erosion to humans, properties and the environment by putting in place the stations in Minna and Abakaliki, in Ebonyi State.
Earlier the Director General, National Emergency Management Agency (NEMA), Alhaji Mohammed Sani Sidi whose agency facilitated the project said the seismological station would improve the geo-hazard early warning. system in the country.
Sidi said that the station would be deployed in the areas of the reporting of cases of earth tremors, rumblings and landslides in some parts of the country.
According to him, "We have established seven seismic stations in the country, that of FUT Minna in North and Ebony state University in Abakaliki in South have been completed, tested and ready for use."
The Vice Chancellor, of the University, Professor Musbau Akanji, in his remark, said that the output of this seismic station will be of immense research benefit to various departments in the institution and other tertiary institutions in Nigeria.
He commended Federal Ministry of Science and Technology and National Emergency Management Agency (NEMA) and appealed to them to avail researchers easy access to the data from seismic station to facilitate research and development.