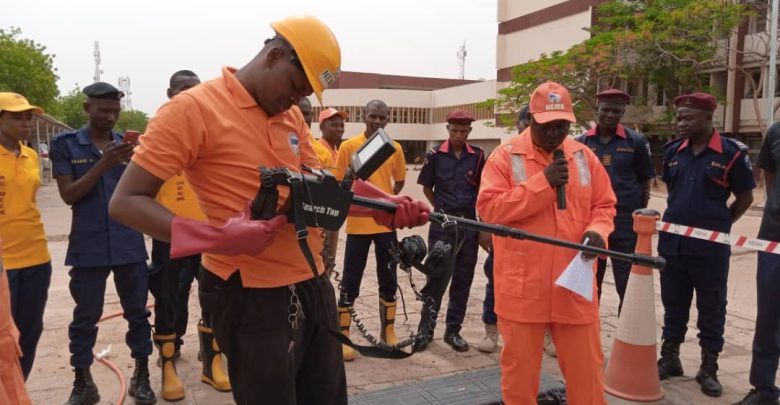 As part of preparation towards efficient and effective Disaster Response, particularly in the face of the 2023 Flood prediction, NEMA, Sokoto Operations Office held a one day training for Response stakeholders involved in Disaster Management. It's a measure to ensure swift response to disasters in Sokoto, Kebbi and Zamfara  States. The training was organized on practical demonstration of the newly deployed Search and Rescue Equipments.
The objective is to train stakeholders on the basic use of these equipments. The rationale of the training also include ascertaining the level of preparedness of all response stakeholders within SOO  and tightening any loose end to ensure proper response according to best/global practice.
Sokoto, Kebbi and Zamfara were among the most affected according to this year's Flood predictions. Thus, the training also looked at response to flood victims in flood situations.

A demonstration of the use of the equipment was done to  enable participants to be familiar with the equipment and gain knowledge on its workability.
The Federal Fire Service was also on ground with it's state of the art fire truck to show it's features and how it is operated to the participants.
18:05:2023