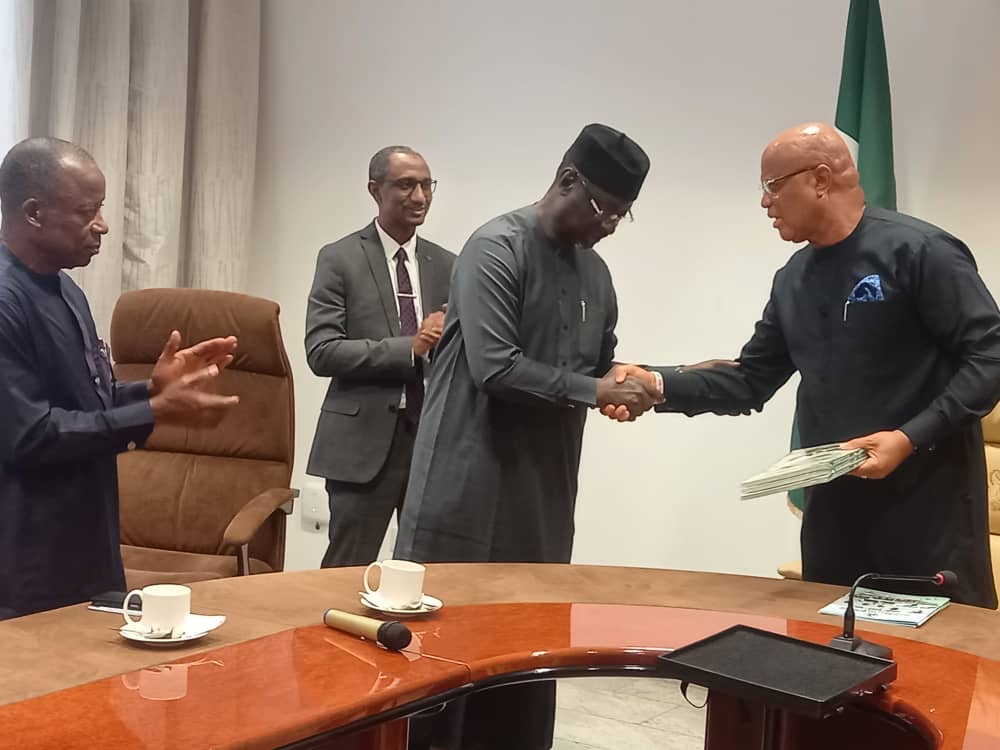 The National Emergency Management Agency (NEMA) has flagged off downscaling of disaster early warning measures to grassroots for effective live-saving early actions during the 2023 rainy season.
The flag-off event in Uyo, Akwa-Ibom State had in attendance, the State Governor Mr Umo Bassey Eno, Deputy Governor Sen Akon Eyakenyi, Director General NEMA Mustapha Habib Ahmed, Director General Nigerian Meteorological Agency (NiMet) Prof Mansur Bako Matazu and Director General Nigerian Hydrological Service Agency (NIHSA) Engr Clem Onyeaso Eze.
The significance of the awareness event was justified by attendance of state top officials that also included Speaker of the State House of Assembly, State Chief Judge, Chairmen of all Local Government Areas and traditional/community rulers/leaders. Also present were representatives of stakeholders that included the Military, Police, NSCDC and Red Cross among others.
In his remarks, Director General NEMA Mustapha Habib Ahmed said the initiative was aimed at enabling grassroots awareness and roles identification to mitigate and response to situations in their communities.
The DG NEMA Mustapha Habib Ahmed appreciated the commitment of the Akwa-Ibom State Government to disaster management. However, he requested the State Government to facilitate the creation, training and equiping of Local Emergency Management Committees (LEMCs) in all the Local Government Areas to respond to situations in their areas before any further help to minimise losses.
The Governor of Akwa Ibom State, Mr Umo Bassey Eno in his speech appreciated the choice of the state for the national flag-off of the downscaling awareness programme. He assured the willingness of the State Government to collaborate with NEMA over disaster management in the state. He also appreciated the NEMA for various Humanitarian interventions of the Federal Government delivered through the agency for various disasters that occurred in the State.
The State Deputy Governor Sen (Mrs) Akon Eyakenyi, under whose purview are matters of disaster management appreciated the Governor for being supportive and NEMA for always responding promptly to situations of disasters.
In their separate remarks, the Director General of NiMet and NIHSA said their agencies were collaborating with NEMA to ensure maximum benefits of the Seasonal Climate Predictions and Annual Flood outlook released for Nigeria this year.
The DG NEMA Mustapha Habib Ahmed had earlier led a team comprising the Directors General of NIHSA, NiMet on courtesy call on the Governor and the Deputy Governor. The team also comprised of the Director Special Duties Dr Onimode Abdullahi Bandele, Director Disaster Risk Reduction Dr Daniel Obot, Special Assistant to the DG Mr Idris Abubakar Mohammed, Deputy Director Operations Mr Bashir Idris Garga, Zonal Coordinator South South Mr Godwin Tepikor.
21st June 2022