The National Emergency Management Agency (NEMA), on Friday 4th August, 2023 commenced the distribution of relief materials to persons affected by windstorm and flood disasters in Abia communities.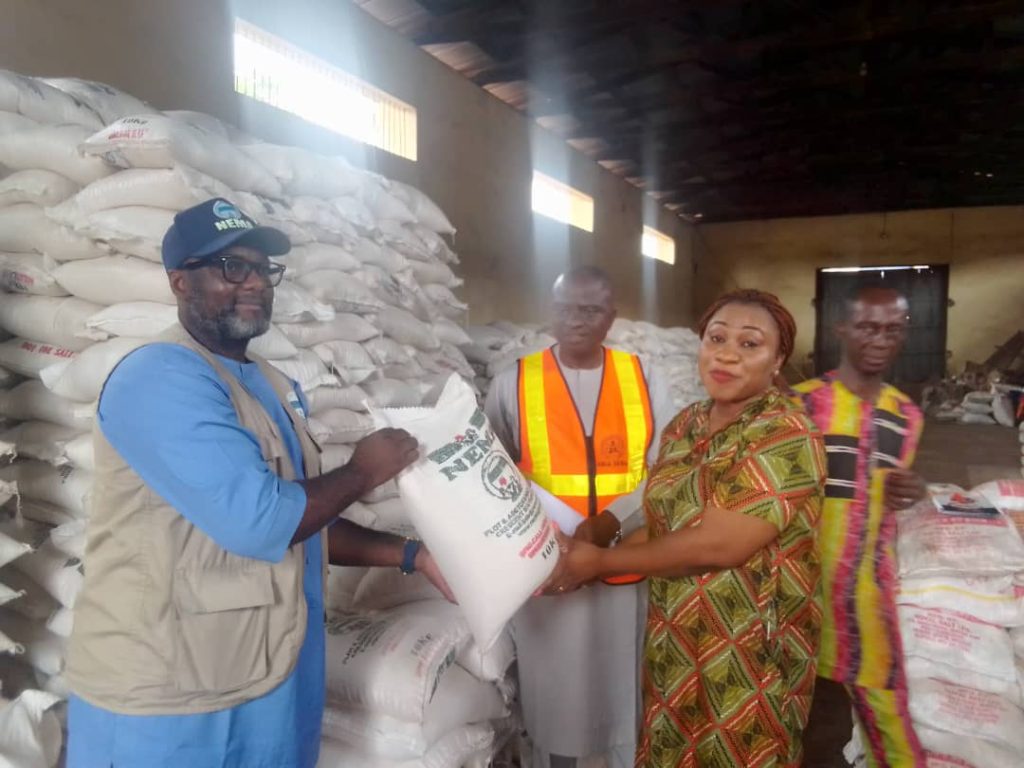 The Director General of NEMA, Mustapha Habib Ahmed represented by Ag. Head, NEMA Owerri Operations Office, Mr Nnaji Ifeanyi presented the relief materials.
The Ag. Head said during the flag-off in Umuahia, said that the disasters occurred in communities of five LGA's; Umuahia North, Ikwuano, Arochukwu, Ohafia and Bende.
He stated that a joint team of assessors from NEMA and Abia SEMA carried out an on-the-spot assessment of the damage to determine need analysis of the affected persons. According to him, the problems with disasters are enormous and aftermaths of it are sorrow, isolation, grief, anguish, hunger and colossal loss of lives and poperty.
Presenting the items to the State Government, Nnaji acknowledged that the affected communities and persons were traumatised psychologically, thereby reducing their participation and contribution to national development.
"You should please note that the relief materials provided to you today are not to pay you back for all that were destroyed by the disaster, but only to cushion the effect of the unfortunate incident".
Receiving the Relif materials on behalf of the Secretary to the State Government, Prof. Kenneth Kalu, the Executive Secretary of SEMA, Dr Sunday Jackson, thanked the Federal Government for approving the relief assistance to the affected persons. He said that it would cushion the effect of the disasters that had ravaged so many homes and displaced so many persons.
Jackson also appreciated the synergy between SEMA and NEMA Owerri office under the leadership of Nnaji. He assured that the relief materials would be transparently and jointly distributed to affected persons by officials of NEMA, SEMA and representative of the community and other relevant stakeholders.