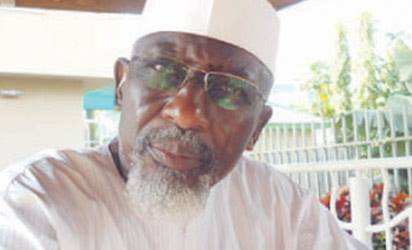 The International Emergency Management Society (TIEMS) Nigeria/West Africa Chapter has elected retired Air Vice Marshal Mohammed Audu-Bida as its first Chairman for the Nigeria's Chapter.
Members of TIEMS Nigeria currently include professional emergency managers, academics, journalists and volunteers who have interest in emergency management.
The body, which was founded in Washington, USA in 1993, is an independent international non-governmental organisation and a global forum for education, training and certification in emergency and disaster management.
The appointment of AVM Audu-Bida was in recognition of the indelible marks he left behind as a respected air-force pilot in the Nigerian military and also as the Director General of Nigeria's National Emergency Management Agency (NEMA) where he introduced various disaster reductions strategies.
Audu-Bida is credited for various contributions on disaster risk reduction programmes in the country, which included the Emergency Volunteer groups, Postgraduate programmes in Disaster Management in selected Nigerian universities as well as the active roles he played in handling humanitarian crises, especially in the North-East and Niger Delta in 2009. The House Committee on Niger Delta Crisis at their sitting on June 25, 2009 singled him out for commendations for being proactive in saving the situation during some of the humanitarian crises witnessed at that time.
Within its network, TIEMS stimulates to the exchange of information on the use of innovative methods and technologies within emergency and disaster management to improve society's ability to avoid, mitigate, respond to, and recover from natural and technological disasters.
At the international level, TIEMS initiates and takes part in research & development projects which aims at developing or/and improving methods and technologies within emergency and disaster management. It is also developing an international education, training and certification program and has an international pool of teachers and trainers with courses on key topics in emergency and disaster management.
---
ISMAIL Sani

Executive Director