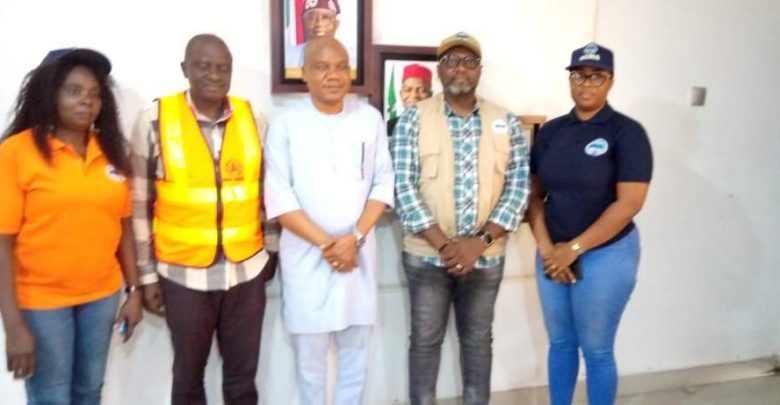 The secretary to the Abia State Government, Prof. Kenneth Kalu has assured of Government's determination to collaborate with Federal Government agencies
that focused in making life more meaningful for the people.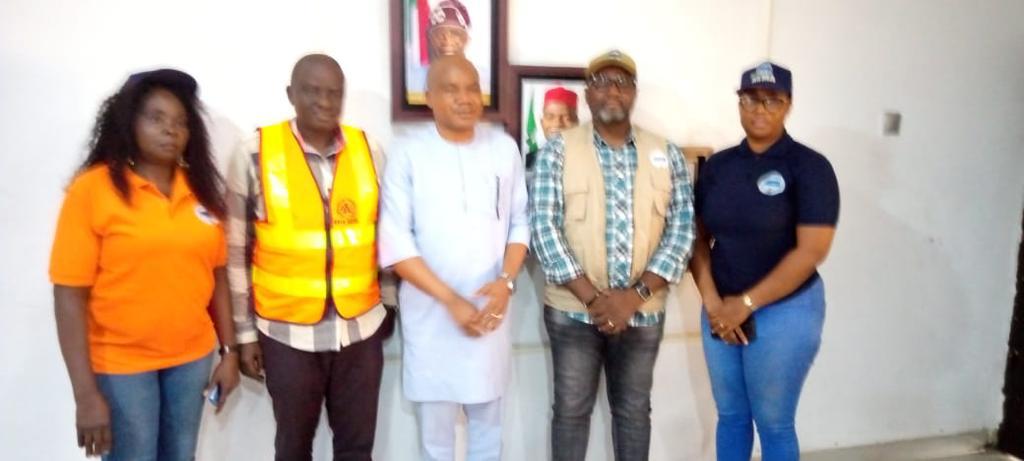 The SSG who stated this when he received the Ag. Head of Operation of NEMA Owerri Operations Office, Mr Ifeanyi Nnaji and his team in company of the Executive Secretary, State Emergency Management Agency, Dr. Sunny Jackson, during a courtesy visit to him in his office, disclosed that the Dr Alex Otti's led administration will partner NEMA as well as provide an enabling environment for the agency to effectively and efficiently carry out it's operations in the state.
Speaking earlier, the Head of operations NEMA for Imo and Abia, Mr Ifeanyi Nnaji said they came to intimate the SSG of the programs of the agency and to solicit partnership for effective operations in the State.
Mr. Nnaji, pointed out that the agency has done a lot in humanitarian interventions and made a case for the creation of resilience community to enable people cope in case of flooding and natural disasters, he used the opportunity to congratulate Governor Alex Otti on his victory during the last general elections .
The visit featured presentation of the agency's journals to the SSG.