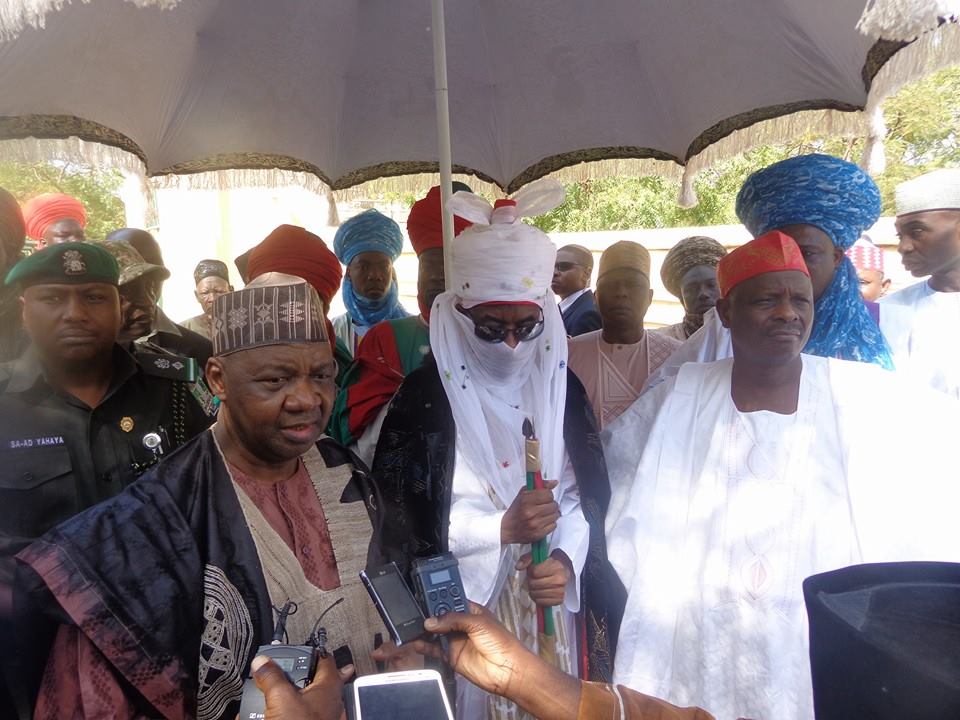 #NEMA DG was part of the #VP Namadi Sambo's entourage that embark on humanitarian visit to victims of the recent #KanoCentralMosque# attack unleashed by insurgents during Friday (Jumaat) congregational prayer session.
The team who was rece

ived at the Aminu Kano Int'l Airport by Gov. Musa Rabiu Kwankwaso went straight to the emir's palace to condole with the emirate on behalf of the people in the ancient city.
The #VP and his entourage in the company of Gov. Kwankwaso visits hospitalized victims at the Murtala Mohammed Hospital. The team were taken on ward round by the Hospital authorities and NEMA officials who were on ground for rescue operations during the incident