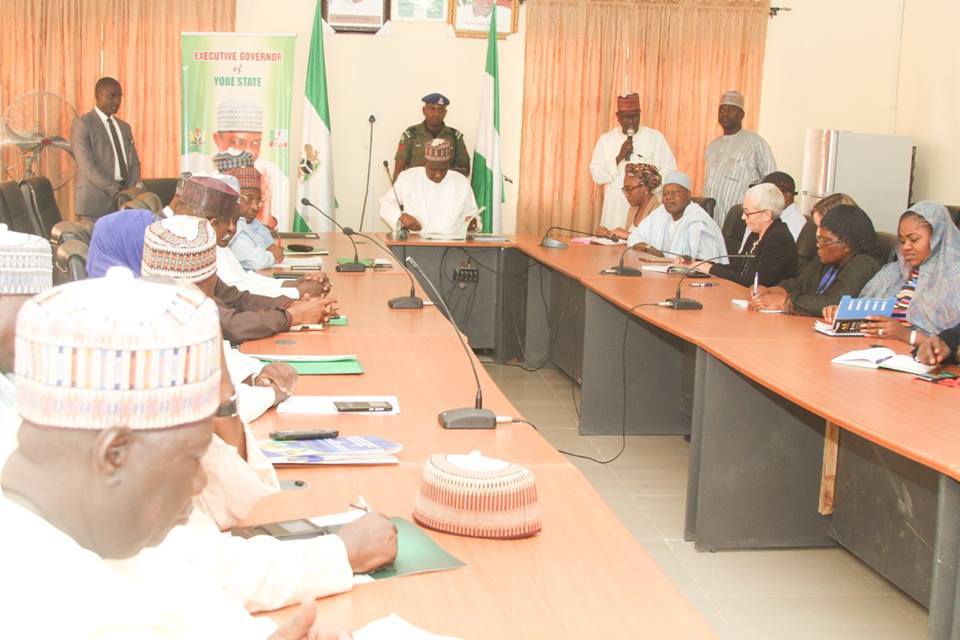 The Federal Government, the World Bank, European Union, and the United Nations have concluded a two-week recovery and assessment mission in the North-eastern States ravaged by insurgency as part of the on-going Recovery and Peace Building Assessment (RPBA) programme.
Led by the Senior Special Assistant to the President on Internally Displaced Persons (IDPs), Mariam Masha, the recovery and assessment team visited Adamawa, Taraba, Gombe, Bauchi, Borno and Yobe States during which the team actively engaged with state governors, decision-makers as well as top government functionaries, civil society organizations, private sector players, traditional rulers, IDPs, emergency management, humanitarian and relief agencies and other active partners in the recovery efforts in the affected states.
In the course of the tour in the affected areas, the team of officials visited several camps and resettlement centres for the IDPs in the different states as well as insurgency – ravaged public institutions like hospitals, markets and military formations. The team also gained first-hand knowledge of human and physical conditions in the camps and resettlement centres affording them the opportunity to empathize with the people and also reassured them of the commitment of the Buhari administration towards addressing their challenges.
In furtherance of the importance of the recovery and assessment mission, the team's top level engagements with relevant stakeholders centred on sector recovery and needs assessment strategy in the three major components of Infrastructure and social services, peace building, stability and social cohesion as well as the economic recovery of the affected people in the six States.
The field visit by the technical and humanitarian experts from these critical global institutions primarily focused on validating the processes through which data are to be collected and how to develop internationally acceptable mechanisms to maintain contact with focal points in all the States.
It would be recalled that the Federal Government had last month unveiled this assessment programme which is a joint, high-level collaboration between the Government of Nigeria and development partners – the World Bank, EU and the UN – aimed at supporting Government in its short, medium and long term efforts towards peace building and sustainable recovery in the North East region of the country.
It is a follow up to the agreements reached with the North-East states in respect of the sector and component work plans, data collection modalities and timelines and provision of quantitative and qualitative information by the States.
This assessment will also form the pivot for planning a broad-based public sector recovery programme for the NE, as well as leverage, synchronize and inform the financing initiatives and projects of Nigeria's development partners, civil society organizations and private sector groups and organisations.
---
[fb_embed_post href="https://www.facebook.com/nemanigeria/photos/a.402377739793941.92562.146911745340543/1107904515907923/?type=3/" width="750″/]