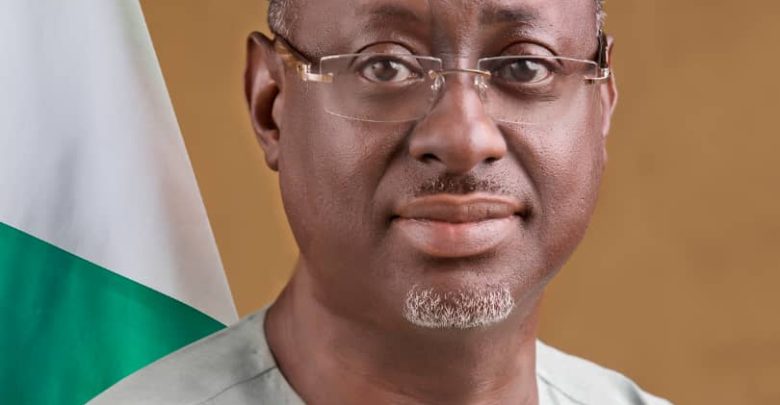 Protocols:
It is with great pleasure that I stand before you today to celebrate the official launch of the SERVICOM Charter of the National Emergency Management Agency (NEMA). This is a significant milestone for NEMA and disaster management in Nigeria, as it signifies our commitment to providing excellent services to our esteemed customers who are people affected by disasters and the vulnerable groups of persons amongst us. In this regards, I am proud to say that we have always strived hard to deliver the highest Standard of service to our customers. However, we believe that there is always room for improvement. We understand that our customers deserve the best, and it is our duty to ensure that their needs are met efficiently and effectively within the period they need support.
NEMA as an Agency responsible for managing emergencies and disasters in Nigeria, plays a critical role in safeguarding the lives and well-being of our citizens. We recognize that in times of crisis and during sudden onset emergencies, the public relies on us for support, guidance, and assistance. It is therefore our duty to ensure that our services are delivered with utmost dedication, competence, and compassion.
The NEMA SERVICOM Charter outlines our commitment to
providing timely and accurate information, responding promptly to emergencies, treating all individuals with respect and dignity. It also emphasizes the importance of continuous improvement, as we Strive to enhance our capabilities and strengthen our partnerships to better serve the public. It is on record that in normal times, we
help build the resilience of the people, in times of disasters we support them with life saving interventions.
Furthermore, the SERVICOM Charter emphasizes the importance of customer feedback and engagement. We value the opinions and experiences of our customers, as they provide us invaluable insights on how to improve and make better our service delivery. Through regular surveys, feedback mechanisms and customer
interactions, we shall actively seek inputs from our customers to continuously improve our service delivery.
Furthermore, the SERVICOM Charter is designed to promote a culture of continuous learning and development within our organization. We recognize that service excellence requires a dedicated and knowledgeable workforce. Therefore, we are committed to providing our employees with the necessary training and resources to enhance their skills and expertise.
In conclusion, I am happy to say that today's launching of the SERVICOM Charter is a significant step towards achieving our goal
of providing exceptional service to our customers. It is a proof to our commitment to transparency, accountability, and continuous – improvement. With the SERVICOM Charter as our guide, we are confident that we will not only meet but exceed the expectations of our target audience. I therefore wish to express my gratitude to all the individuals especially the NEMA SERVICOM team that have worked tirelessly to develop this Charter. I commend your dedication and hard work towards the success of today's event.
Thank you all and God bless.