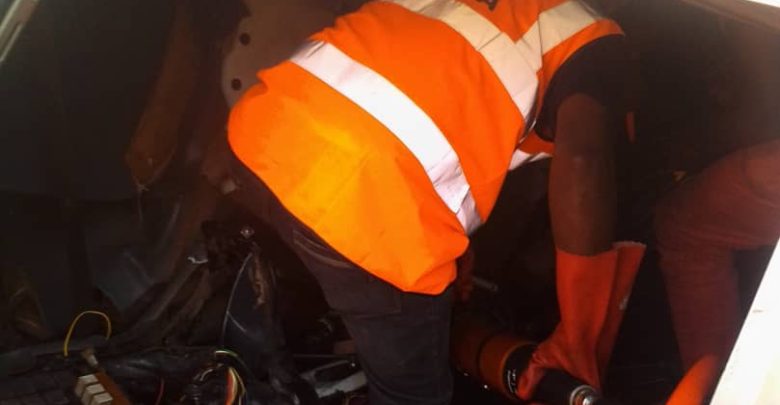 The North Central Zonal Office today 26th April, 2023 responded to a distress call on a crash along Vom Ganawuri road in Plateau State involving A 911 truck with Reg. no GME 49 YX conveying goats from Gombe to Akwa Ibom State. Based on the findings, there  were 14 persons involved. The driver of the truck lost control and fell inside a ditch. The Search and rescue Emergency Response Team were mobilized to the scene of the incident around 10:38am for the extrication and rescue operations.
Seven persons out of the fourteen  died. Six sustained various degrees of injuries and one person had no injury.
Both the injured and the corpses were taken to Vom Christian hospital. Among the people injured was the driver who was seriously trapped by some heavy metals.
The stakeholders present at the scene of the operation Include the FRSC, NPF, Military, VIO and the community volunteers.