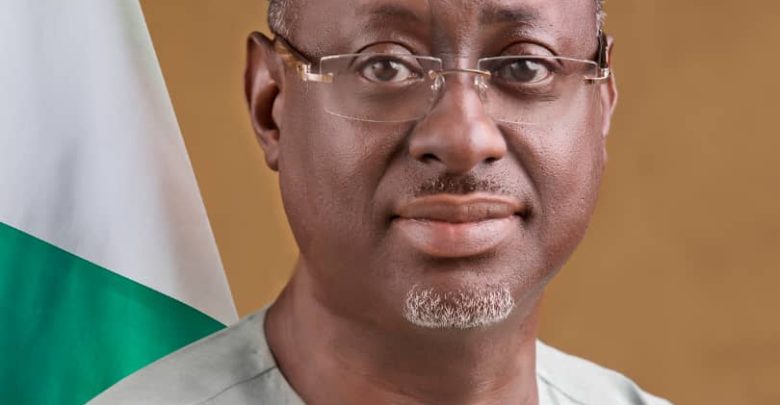 PROTOCOL Distinguished ladies and gentlemen, with great pleasure I welcome you all to this very important capacity building programme on Basic/Intermediate Incident Command System (ICS) and Emergency Operation Centre (EOC) Design and Management which is aimed at developing a National Standardized Disaster Management and Coordination System. The programme is expected to advance the Agency's self reliance in disaster and Incident Command System (CS) implementation in Nigeria, and to further enhance our ability to coordinate other stakeholders effectively. In addition, the programme is also aimed at strengthening the ongoing partnership/collaboration between NEMA and the United State Agency for International Development (USAID) in order to achieve a collective mandate. The Boko Haram insurgency, the 'farmers— herders' crisis frequent perennial floods and the resultant humanitarian outcome have remained the most challenging crises affecting the country in recent times and this calls for concerted efforts amongst stakeholders to imbibe best practices in responding effectively to crisis and disasters in the country. .
I wish to use this medium to thank the United State Agency for International Development (USAID), Office of U.S Foreign Disaster Assistance and the United States Forest Service Technical Assistance team for organizing this programme.
To the technical team Mr Brehan Doud, Garret Olson, James Franklin Greene, Jennifer Rabuck, Nkechi Eneh and Katie Wood, we appreciate your coming to facilitate the programmes as well as share your wealth of experience despite your very tight schedule.
To the participants, the knowledge to be gained from the interactive sessions/exercises with the team of practitioners (facilitators) can not be obtained through reading any book. It is hoped that you will bring the knowledge you acquire from this training to bear in your response activities.
I wish you fruitful deliberations
Thank you and God Bless.