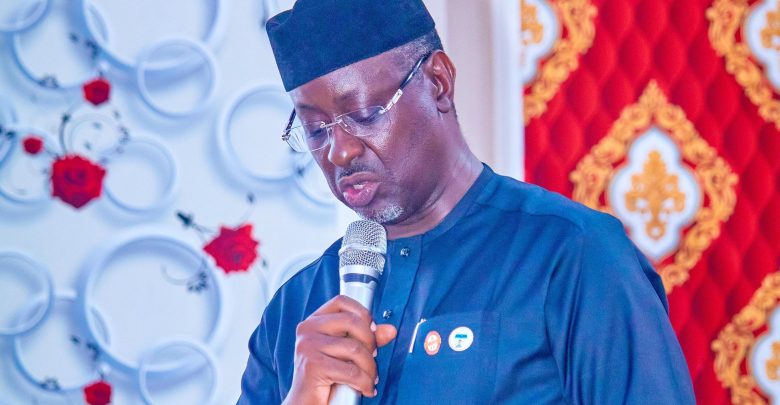 Protocols…….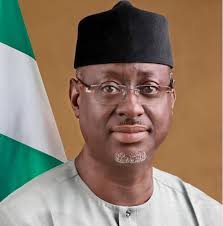 Distinguished Ladies and Gentlemen, I gladly welcome you to another National Emergency Coordination Forum (ECF) meeting. This particular meeting has been necessitated by the notification received from the Ministry of Foreign Affairs, of the modulated release of water from Lagdo Dam in Cameroon on the Benue River. The country has commenced release of water from the Dam at the rate of 200 cubic meters per second which is about 18 million cubic meter of water per day. This release may result to all front line states experiencing flooding in subsequent days and weeks, It is of great importance to also note that the Dam might commence full discharge of excess water from the Dam in the event that the region experiences heavy amount of rainfall.
As we all know, coordination is a vital component of disaster management which needs to be given adequate attention to ensure timely and efficient response. To ensure effective coordination and implementation of various policies therefore, the Agency has dimmed it fit to invite critical stakeholders to this Forum to deliberate on how to respond and mitigate the impeding flood we are currently being faced with, in Nigeria.
The 2012 flood menace caused by the release of water from the Dam, which ravaged many state within the country will not be easily forgotten. You will recall that the 2022 flood disaster claimed 665 lives, displaced 2,437,411 persons and affected 4,476,867 persons.
We have already started experiencing flood in some parts of the country this year with the rainfall. The release from the Lagdo Dam will only worsen the flood situation and therefore calls for concerted effort so as to address and mitigate the impact.
The state on the downstream of River Benue are Adamawa, Taraba, Benue, Nasarawa, Kogi, Anambra, Enugu, Edo, Delta, Rivers and Bayelsa States, Information available from the flow level of the River Benue at Nigerian Hydrological Service Agency (NIHSA) gauging station in Makurdi stood at 8.97 meters as of August 25th, 2023, compared to 8.80 meters on the same date in 2022. Also, NISHA has provided that the flow level of River Niger system, especially at Niamey, Niger Republic, remains stable at a normal level of 4.30 meters. Similarly, inland dams including Kainji, Jebba, and Shuroro reported consistent flow regimes.
The ECF is therefore an avenue for critical stakeholders to come together to strategize and ensure that the release do not cause much negative impacts on the low-lying communities along the state that would be affected.
Distinguished ladies and gentlemen, part of the efforts that should be taken by all stakeholders to prepare for and mitigate possible flood disaster this year, include; immediate evacuation of Nigerians from various communities to safer destinations.
Nationwide sensitization especially in states and communities which may likely be affected by the impending flood, de-escalation of the Early Warning messages to States; TV and radio appearances; TV and radio jingles and issuing press releases, clearing of drainages, readiness to embark on rescue mission, among others.
While it is imperative for everyone to remain calm, NEMA will continue to work with other government partners to provide succour including food and non-food items to affected people in the IDP camps and the host communities while building their resilience through livelihood supports, especially with the distribution of agricultural inputs and other livelihood items,
Please permit me to acknowledge and appreciate the complementary effort and support of the United Nations System in Nigeria and International Organizations led by my good friend, the UN Resident and Humanitarian Coordinator, in responding to the needs of affected people across the country.
I also want to recognize and appreciate the various sector leads and co-leads for ensuring proper coordination of stakeholders' activities at the sector level.
Distinguished ladies and gentlemen, as we deliberate on salient issues bordering on charting effective preparedness strategies regarding the impeding flood today, it is my desire that solutions will be proffered to mit'gate the suffering of the people.
Thank you and God bless.