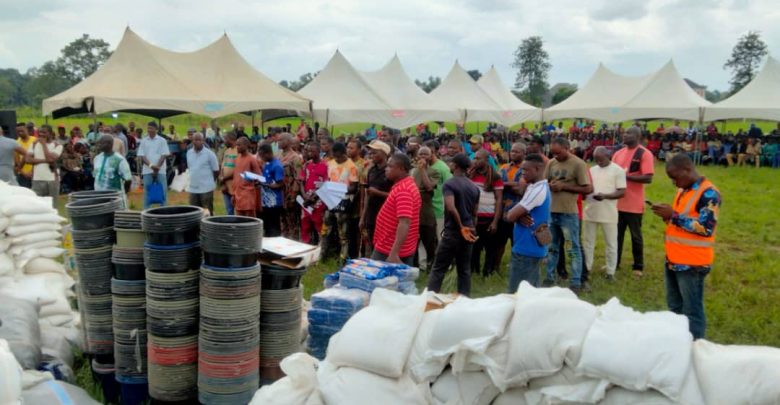 The National Emergency Management Agency (NEMA), South East Zone in collaboration with Enugu SEMA distributed relief materials to households/Communities that were affected by the Herdsmen attack in Eha Amufu, Isi Uzo LGA, Enugu State.
In her speech, the Ag. Zonal Coordinator NEMA South East Ngozi Echeazu empathized with the people of Eha Amufu over their huge losses from the Herdsmen attack which resulted to loss of several lives, destruction of property/loss of livelihood, displacement of people, post trauma, loss of farmlands and economic tress and loss of basic infrastructure.
She said that the approved relief materials by the federal government through NEMA was aimed at providing succour to the affected.
She finally advised beneficiaries to make judicious use of the relief items and embrace peace /dialogue in settling dispute.
In attendance include amongst others:
HRH Igwe Desmond Ogbu of Umuhu Autonomous Community
HRH Igwe Phillip Obeagu of Aborisiala Autonomous Community
His Lordship Bishop D.N Olinya Archbishop of Eha Amufu Diocese
Hon. Eric Ebeh former Chairman Isi – Uzo
Hon Chief Francis Ede former SA to state Government
Sir Darlington Nnaji Coordinating President
Bro. Simeon Ogbonna – Chairman Committee Disaster Management Eha Amufu
Military and DSS
Several community leaders spoke during the event to express
gratitude to the Federal Government/NEMA for the timely relief Intervention/concern.
Major Highlights were the direct distribution of relief materials to beneficiaries.