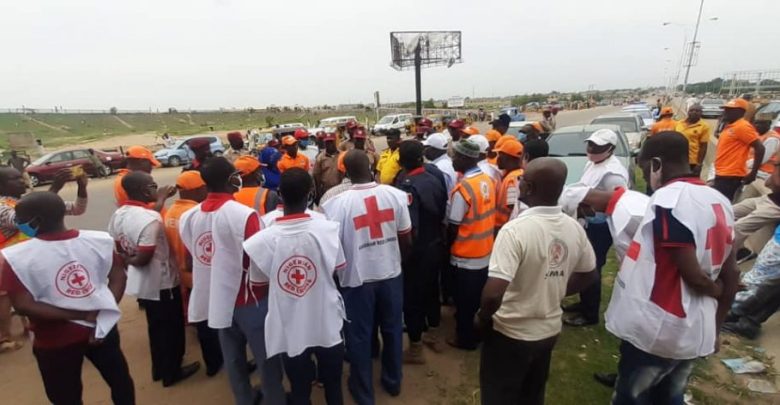 National Emergency Management Agency NEMA has Reaffirmed its Determination in Minimizing Road Accident through rigorous sensitization of Road Users ,geared towards achieving the set objectives.
The territorial coordinator Sanusi Ado stated this during the Flagg-off an event tagged "operation Safe Eidil Kabir" held in Kano state.
The exercise was held at "Tashan DanGwauro" Motor Park along Zaria Road jointly with FRSC, NSCDC, KAROTA, NRCS, NURTW, SEMA among others aimed at sensitizing motorist and commuters on the danger of over speeding and any other reckless driving usually conducted during the festive period.
Sanusi Ado further Explained that the idea behind the Sensitization campaign was to provide an avenue for NEMA to complement efforts of the FRSC in minimizing road traffic crashes along major roads and to ensure prompt intervention in the country.
The joint exercise is said to provide a platform for awareness creation, sensitizing road users, caution road users on driving carefully at all times, adhere to all safety measures and strict enforcement on traffic rules and regulations.
During the event a Display of Rescue equipments in the Incident Response Vehicle was carried out and Fliers were distributed to the drivers & motorist in the park.
The Territotial Coordinator expressed NEMA's profound appreciation to all stakeholders and appealed for mutual understanding which is key to recording greater success.