The National Emergency Management Agency, NEMA Kano Territorial office on Wednesday 11th July 2023 received 146 stranded Nigerians from Niamey, Niger republic.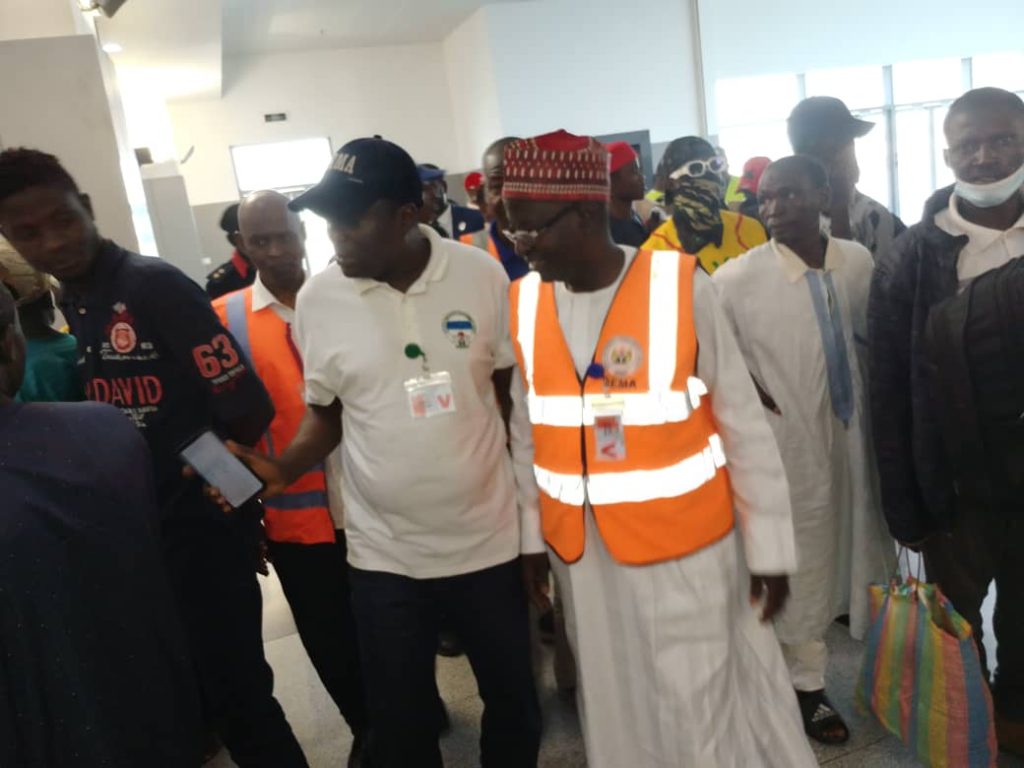 Dr Nuraddeen Abdullahi, NEMA Co-coordinator, Kano Territorial Office, stated this while receiving the returnees at the Mallam Aminu Kano International Airport, Kano.
The returnees arrived at the airport at about 10:35 a.m on board B737-400 SKY MALI Airline plane with registration number UR-CQX.
The exercise was led by the Territorial Coordinator Dr Nuraddeen Abdullahi said the returnees were brought back through a voluntary repatriation programme, under the care of International Organisation for Migration, IOM.
He said that the programme was meant for distressed persons who left the country in search of greener pastures in various European countries, but could not afford to return.
"The returnees comprised 56 male adults, 39 female adults and 51 children ( 35 female and 16 male) from different states of Nigeria, particularly Katsina, Kano, Adamawa, Lagos and Imo