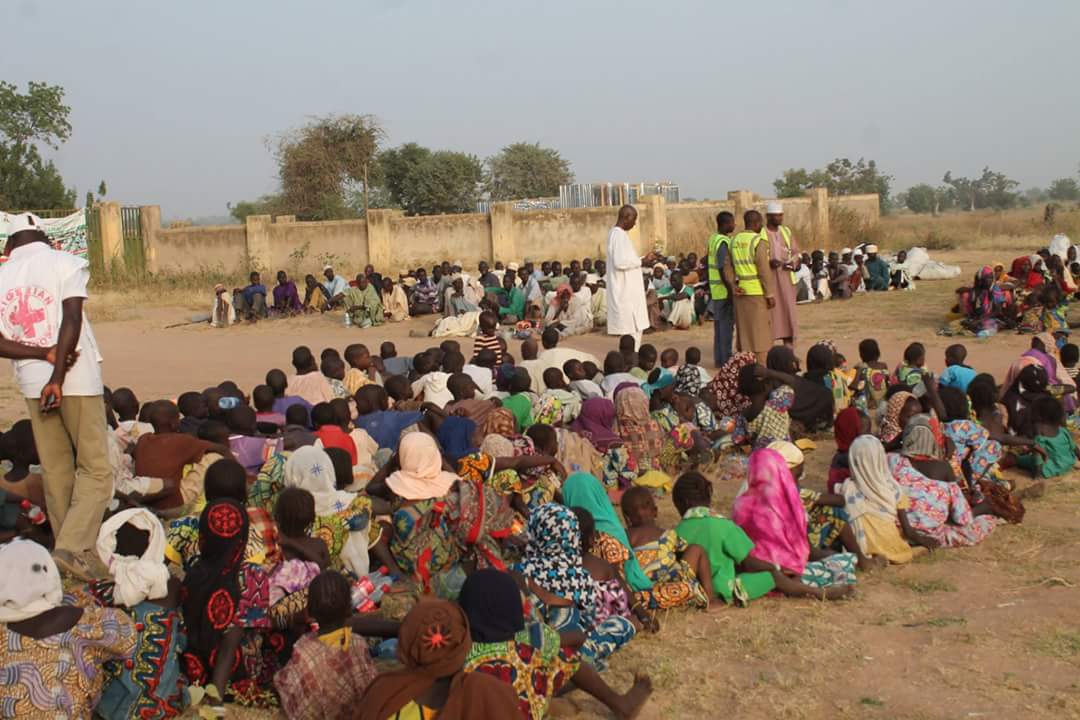 The National Emergency Management Agency (NEMA) has received one thousand one hundred and eighty seven (1,187) Nigerian returnees comprising of men, women and children from the Republic of Cameroun between Monday 14th to Wednesday 16th December, 2015 at the Fufore IDP camp in Adamawa state.
The returnees were thoroughly screened and profiled by security agents before being registered by NEMA and Red Cross officials who were on ground to receive them.
After a successful registration, the returnees were provided with food and basic needs including mattresses, buckets, plates, cups, mosquito nets, and soap, etc.
About fifteen thousand Nigerians are expected to arrive the Nigerian border with Cameroun through Mubi in the next few weeks.
So far over eighteen thousand, six hundred (18,600) Nigerians have been returned and received by NEMA and other relevant stakeholders.
It would be recalled that thousands of Nigerian citizens that have earlier fled to the Cameroun as a result of Boko Haram insurgency have been returning home since August, 2015 as a result of improvement in the security situation in the North east and increasing concerns on by the camerounian authorities on their prolonged stay in the country.