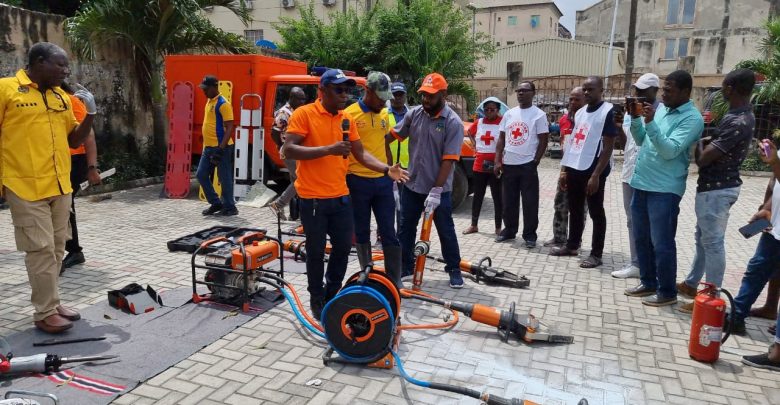 NEMA led LASEMA and Nigeria Red Cross Society, Lagos Branch in training of selected communities' members in Kosofe Local Government Area of Lagos in basic disaster management and equipment demonstrations.
The training involved Road Transport Crash extrication and mass casualty handling.
Basic first fire outbreak prevention and management demonstrated.
The lecture on search and rescue was handled by LASEMA while the Red Cross Society, Lagos Branch handled first aid training.