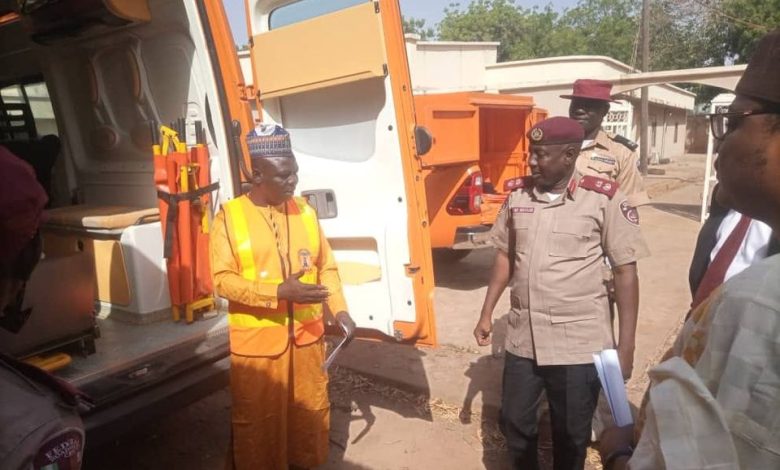 Head of Operations, NEMA Sokoto Operation Office Mr. Aliyu Shehu Kafindangi advocated for strengthening of synergy among stakeholders as the only way to be on top of any disaster situation. While acknowledging the rubbost collaboration between NEMA and some key stakeholders like the Federal Road Safety Corp, the Head of Operations also called on participants to continue to reach out to each other.
The meeting also was used to prepare the minds of stakeholders toward the 2023/24 Operation Eagle Eye which will soon be launched. The FRSC also gave an update about the 2023 MBER Months campaign/Operation Zero Tolerance.
The meeting featured rubbost discussions on particularly how to bring sanity to the high traffic situations in certain areas of Sokoto State and also how to discourage reckless driving in the period of the Yuletide.
Heads of various Federal Organizations in Sokoto State were in attendance. They include, the Zonal Director, ICPC, Mr. Tukur Makama, Sector Commander of FRSC, Sokoto State, other organizations include Nigeria Police Force, NSCDC, Federal Fire Service etc