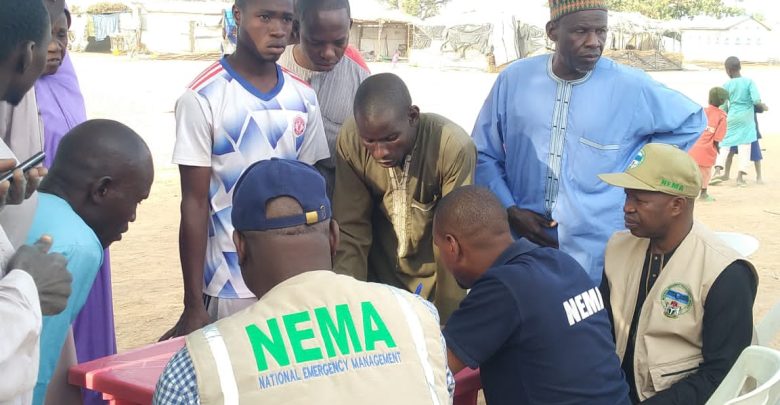 The officials of Nema Yola Operations office in collaboration with Adamawa State Emergency Management Agency (ADSEMA) and DSS announced the voluntary exit of 178 IDPs (29HH) from Fufore IDPs camp to reunite with their family in various communities in Bama Local Government Area of Borno State.
The Head of Operations Mr Ladan Ayuba led a team from the Operation office to the camp to process the voluntary exit of the IDPs whom were profiled and given passes for ease of movement. The existing IDPs made local arrangement with commercial transporters for their movement.
Borno State Emergency Management Agency (BSEMA) and the Chairman, Bama LGA, Borno state were informed of the development and are making preparations to receive and resettle the returnees on arrival in Bama
13th March, 2023.