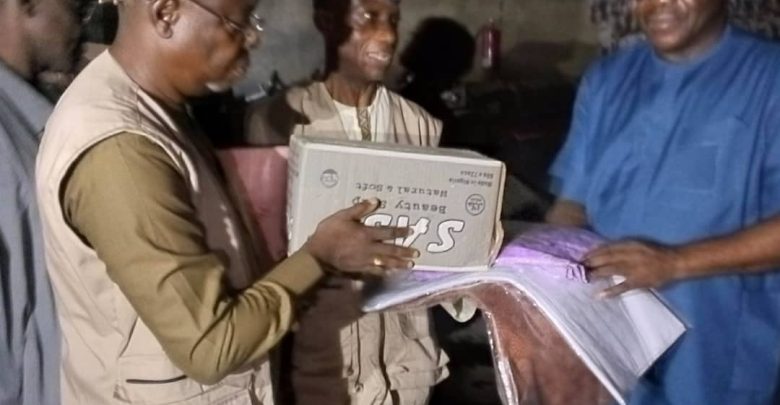 The National Emergency Management Agency (NEMA) today handed over relief materials to persons affected by Flood in Akwa Ibom State.
The exercise was carried out by the Director General of the Agency represented by the Director, Disaster Risk Reduction Mr. Daniel Obot. Mr Obot who was accompanied by the Deputy Director Finance and Accounts Mr. Stephen Adewale and the Zonal Coordinator, NEMA South South Godwin Tepikor.
The State Government was represented by Mr. Nkopuruk Ekaiko, Permanent Secretary, Office of the Deputy Governor, the affected persons and the Council Chairmen of the affected LGAs.
While handing over the items, the DG commiserated with the Governor and people of Akwa Ibom State who have impacted by the disaster. He assured them that they were not alone in this challenge, and that is why the federal government through NEMA came to donate these items to cushion the impact of the flooding on them. He informed the Governor that the items approved for the state included food and nonfood items and assorted grains from the Strategic Reserve.
On his part, the representative of the Governor thanked the federal government and NEMA for the response and assured his guest that the items would be judiciously utilized.
During the distribution, a representative of the affected persons Mr. Asiquo Okon Udoh thanked NEMA for coming to their aid and also assured that the items would help to alleviate their suffering.
Items handed over for distribution were nylon mats; mosquito nets; bath soap; guinea brocade; children's wear; women's wear and men's wear.
02:11:2022.