NEMA North West Zone staff in collaboration with KADSEMA has distributed 210 cartons of Saudi Dates to Correctional Service, Orphanage homes and other Vulnerable persons in the state.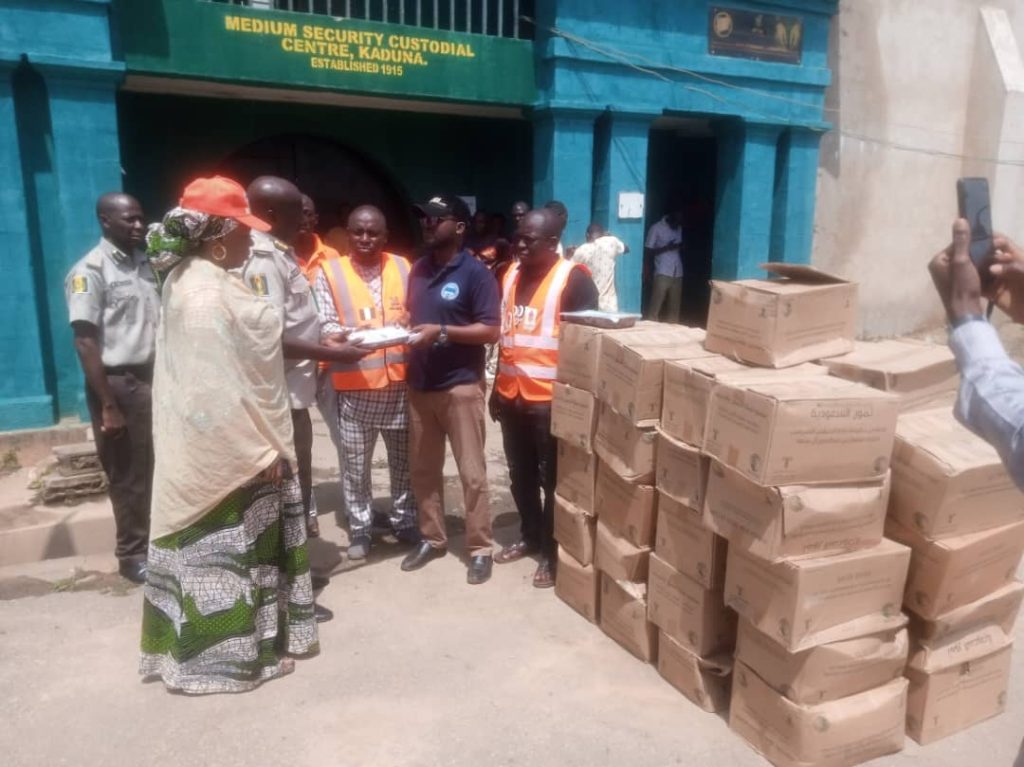 The Distribution team led by Aisha Yakubu of the Relief and Rehabilitation Unit delivered the dates donated by the Saudi Government to the beneficiaries.
Receiving the items delivered through NEMA, the Deputy Controller, Correction Service, Abdullahi Dangani appreciated the agency and also extend his warmly regards to the Donors.
However, other beneficiaries of the items are Orphanage Homes established and control by Muslim and Christian faithfuls, other vulnerable groups and individuals in the state.
Recalled that the agency has carried out other distribution of relief support which serves as gift from the Government of the Custodian of the Two Holy Mosques King Salman bn AbdulAziz Al-Saud to vulnerable persons most especially those affected by various forms of disaster in the country.
17:08:2023.