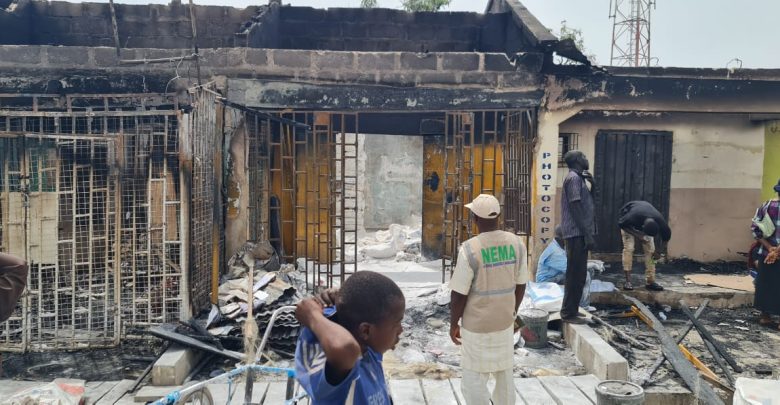 NEMA Yola Operations Office has conducted a joint assessment with Adamawa state Emergency Management Agency ADSEMA after Receiving a Report of the Fire Incident.
The fire outbreak was as a result of Electrical fault from one of the affected victims shop which spread to the neighboring shops. Properties and Valuables worth millions of naira were Destroyed
About 12 buildings were completely Burnt Down.
22 May, 2023