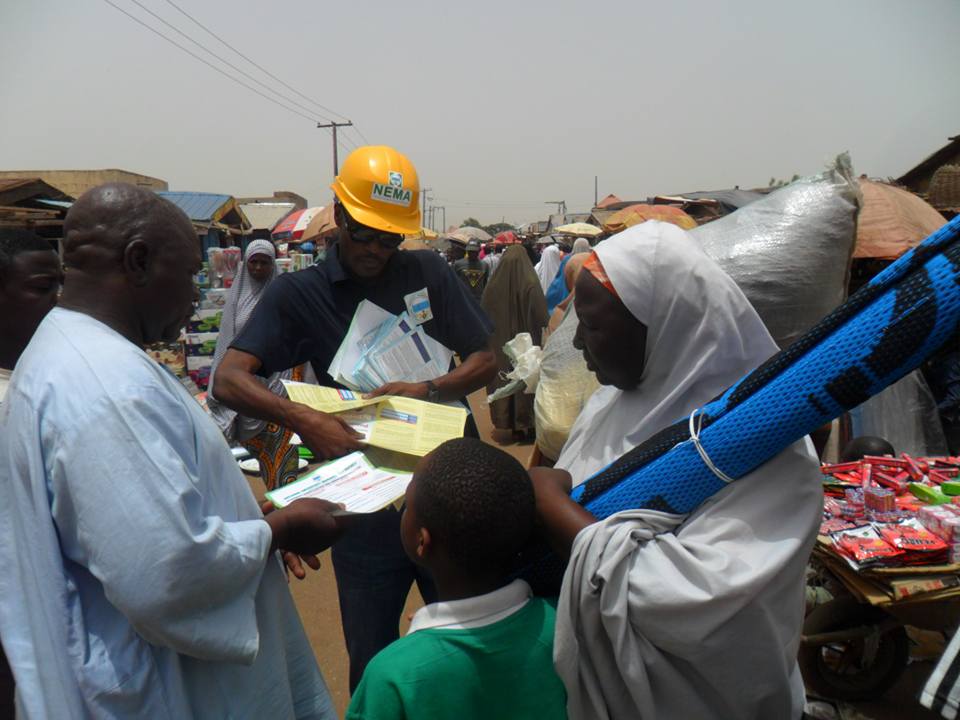 Nema NW Nigeria organized a one-day sensitization and awareness creation on the looming danger of epidemics.
The programme was held at the famous Kawo 'Tuesday' Market in Kaduna North, Kaduna.
In his opening remarks, The North West Zonal Coordinator, Alhaji Musa Ilallah urged the public to take precautionary measures on deadly diseases like Cholera, Measles, Meningitis and Lassa Fever.
The District Head of Kawo, Alhaji Yahaya Hassan and the Chairman of the Market, Alhaji Aliyu Babayo commended ‪#‎NEMA‬'s approach in disaster management.[fb_embed_post href="https://www.facebook.com/nemanigeria/posts/1143370415694666/" width="750″/]