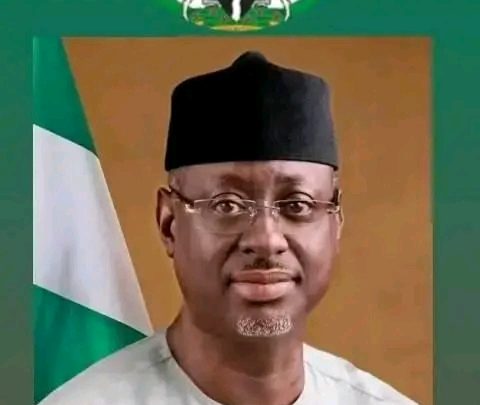 Protocol….
It is my pleasure to welcome you to this interaction to keep the media abreast of the recent evacuation of the stranded Nigerian citizens from Sudan, which was undertaken by the National Emergency Management Agency and other stakeholders under the directive of President Muhammadu Buhari, GCFR through the Honourable Minister of Humanitarian Affairs, Disaster Management and Social Development in line with the mandate of the Agency to evacuate Nigerians in distress abroad back home safely and in a dignified manner.
As you are aware, the crisis in Sudan began on the15th April 2023 as a result of rivalry between factions of the military Government in Sudan, necessitating the need to evacuate our citizens that were caught up by the unfortunate situation.
On receiving directive from the President, NEMA swung into action by identifying the safest route to evacuate our citizens in safety and dignity. Egypt was identified and an advance team led by myself, the Director General, some NEMA staff and stakeholders immediately travelled there where we engaged with the Nigerian Mission in that country and secured approval for use the airport in Aswan for airlift of our citizens across the border from Sudan.
Consequently, arrangements were made, local transporters were engaged to move our citizens from Khartoum through to the border town of Argeen and Wadi Halfa. Negotiations for the transportation were done under tensed and conflict circumstances, but we thank God that we were able to succeed in engaging several buses for movement of first batch of our citizens out of danger to the Egyptian border. However, with the experience of the diplomatic requirements that caused some delays in their movement across the borders to Aswan, a decision was taken that the remaining Nigerians desirous of evacuation back from Khartoum should be rerouted to Port Sudan from where they were airlifted to Abuja.
The summary of the flights undertaken are as follows:
TABLE OF EVACUATION:
S/N
Day (Date)
Aircraft Carrier
Airport of Departure
No. of Passengers
1
DAY 1: Wednesday (3/5/23)
NAF C130
Aswan
94
2
DAY 1 : Wednesday (3/5/23)
Air Peace
Aswan
274
3
DAY 2: Friday (5/5/23)
Tarco Aviation First
Port Sudan
130
4
DAY 3: Saturday (6/5/23)
Tarco Aviation 2nd
Port Sudan
131
5
DAY 4: Sunday (7/5/23)
Tarco Aviation 3rd
Port Sudan
102
6
DAY 4: Sunday (7/5/23)
Max Air
Aswan
410
7
DAY 4 : Sunday (7/5/23)
Azman Air
Aswan
322
8
DAY 5 : Monday (8/5/23)
Tarco Aviation 4th
Port Sudan
133
9
DAY 6: Tuesday (9/5/23)
Tarco Aviation
Port Sudan
127
10
DAY 7 : Wednesday(10/5/23)
Tarco Aviation
Port Sudan
136
11
DAY 7: Wednesday(10/5/23)
Tarco Aviation
Port Sudan
128
10
DAY 8: Thursday (11/5/23)
Tarco Aviation
Port Sudan
123
13
DAY 8: Thursday (11/5/23)
Tarco Aviation
136
14
Sat 12/5/2023
Tarco Aviation
Port Sudan
125
15
Sat 12/5/2023
Tarco Aviation
Port Sudan
147TOTAL 2, 518
A total of 23 sick evacuees were received. Out of these, 10 were treated on arrival by officials of NEMA, Port Health and other medical personnel within the airport, while 13 were referred to the 108 Nigerian Airforce hospital Abuja. Among these is an 8-day old baby who was delivered while the mother was awaiting airlift from Port Sudan. The baby is currently being treated for jaundice at the University of Abuja Teaching Hospital, Gwagwalada. While a patient with hand injury is being treated at Federal Medical Centre, Jabi, Abuja.
We thank God Almighty that no life of any Nigerian was lost during the crisis so far and during the evacuation.
Ladies and gentlemen, the 15th flight yesterday marked the conclusion of evacuation of the stranded students that indicated intention and were profiled for airlift back home.
At this juncture, I want to specially thank President Muhammadu Buhari GCFR for approving the evacuation operation. Let me also thank the Honourable Minister of Humanitarian Affairs, Disaster Management and Social Development Sadiya UMar Farouq and the Honourable Minister of Foreign Affairs Hon Godfrey Onyeama and the ministries for their supports towards the success of the operations. Equally, I thank the staff of the Nigerian Embassies in Egypt and Sudan. May I also use this opportunity to thank our stakeholders especially the Chaiman/CEO Nigerian in Diaspora Commission Dr Abike Dabiri-Erewa, the Honourable Federal Commissioner of National Commission for Refugees, Migrants and Internally Displaced Persons Hajiya Imaan Ibrahim-Sulaiman.
The Agency will like to express its gratitude to the Chairman of Airpeace Ltd Mr Allen Onyeama for the bold decision to evacuate the Nigerian returnees for free from Aswan, Egypt. I equally thank Alhaji Aliko Dangote, who through his Dangote foundation gave tokens of N100, 000 and dignity packs to each of the returnees. Equally, I thank MTN foundation for giving the returnees free sim Cards and airtime worth N25,000 and 1.5 gigabyte data.
Let me commend NEMA staff for their commitment in the evacuation operations, especially members of the advance team that spent days in the desert, sleeping in the open with our citizens there and those of the ground operation that worked day and night to ensure the comforts of the returnees.
Thank You and God Bless.