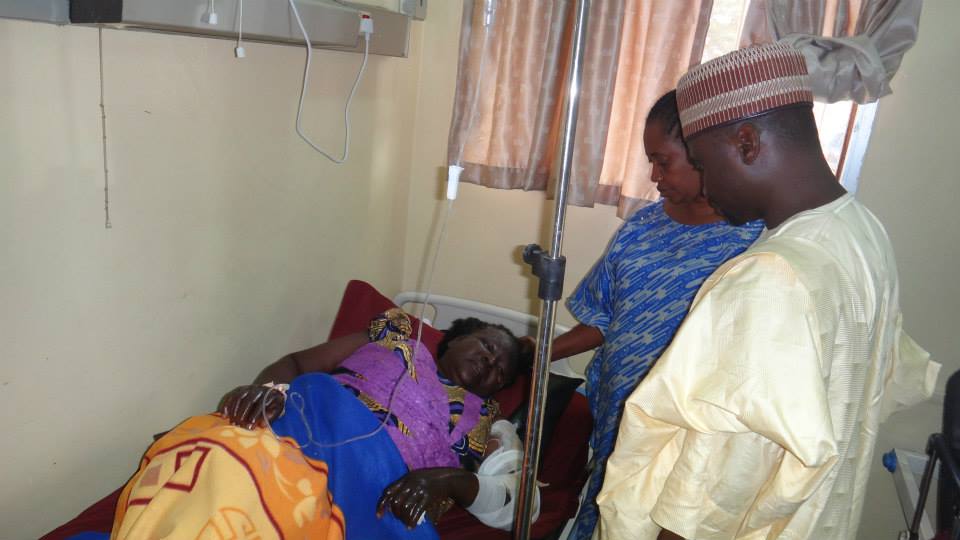 Director General National Emergency Management Agency Alhaji Muhammad Sani Sidi on Friday visited the injured persons evacuated by the rescue teams from the May Day Explosion in Nyanya that are now receiving treatment at the Asokoro General Hospital.
The visit was part of the effort to ensure proper care toward early recovery of the affected persons. He sympathize with the affected persons and assured that necessary supports would be given to enable them return to their normal life.
The Director General of NEMA said after the visit that the condition of most of the injured persons had been stabilized and commended the hospital officials for the attention given to the treatment of the victims.
He gave the update on the figure of the affected persons at 19 deaths, 60 injured receiving treatment at various hospitals and 6 discharged treated and discharged.
The Director General NEMA was received and taken round the wards by Medical Director of the hospital Dr Abubakar Ahmadu.
#NemaNigeria
#Nyanya