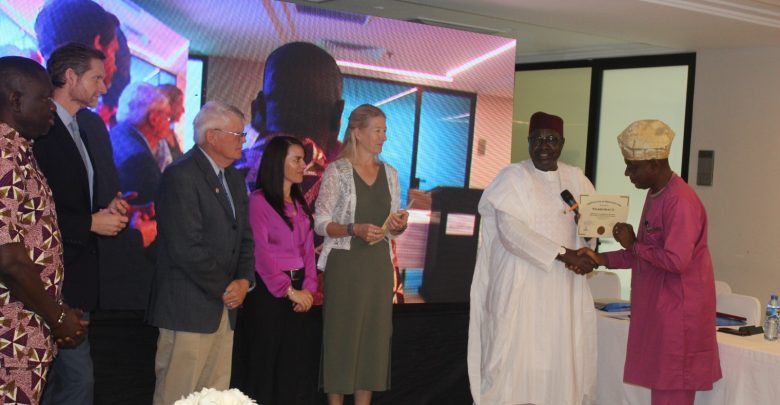 The Emergency Operation Centre/Multi-Agency Coordination training for staff of National Emergency Management Agency (NEMA) and stakeholders, which started on Monday 25th Sept 2023 has ended today.
Director General NEMA Mustapha Habib Ahmed officially closed the training, which was held with supports from USAID and facilitated by a team from the United States of America, Department of Agriculture, United States Forest and Fire Services. The facilitators also included a former participant who until recently was the Executive Secretary Enugu State Emergency Management Agency, Barrister Nkechi Eneh.
In his remark, the DG NEMA who was represented by the Director Human Resources Management Alhaji Musa Zakari appreciated USAID and the facilitators for their commitment towards the success of the capacity development programme. He urged the participants to make the best of the knowledge gained to improve their capacities and also step down at for benefit of other staff in their organisations and states.
He also assured commitment towards continous human capacity development for disaster managers in the country.
The lead facilitator Mr Brehan Doud who is a senior progamme manager of the US Forest Service for Africa and Middle East commended the participants for their rapt attention throughout the training.
A representative of USAID Mr Patrick Robin was also at the closing ceremony on behalf of the sponsor.
One of the participant, Hon Walaman Sam Igrubia, Chairman of Bayelsa SEMA appreciated NEMA for the opportunity offered SEMAs and stakeholders to participate in the training.
Certificates were presented to the participants during the closing ceremony.
29th Sept 2023.