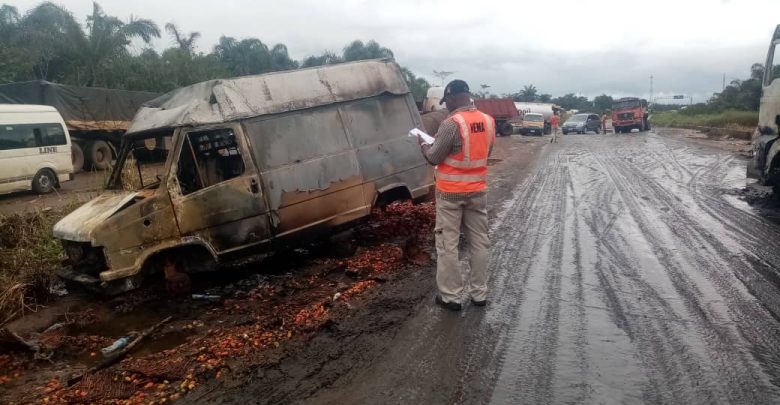 On Sunday, October 1, at approximately 1 am, a tanker carrying fuel overturned and spilled its contents at the Koko junction near the Ologbo bridge along the Warri-Benin Highway, located in the Warri North Local Government Area of Delta State.
The incident initially went unnoticed, with people becoming aware of it several hours later.
Upon discovery, some individuals rushed to the scene to collect the spilled fuel, which ultimately led to a devastating explosion.
Tragically, eight individuals lost their lives in the explosion, while seven others sustained varying degrees of injuries.
The explosion also resulted in the destruction of 15 commercial vehicles, including eight tankers.
Injured individuals were promptly transported to the University of Benin Teaching Hospital for medical treatment, while efforts are underway to move the deceased to the mortuary .