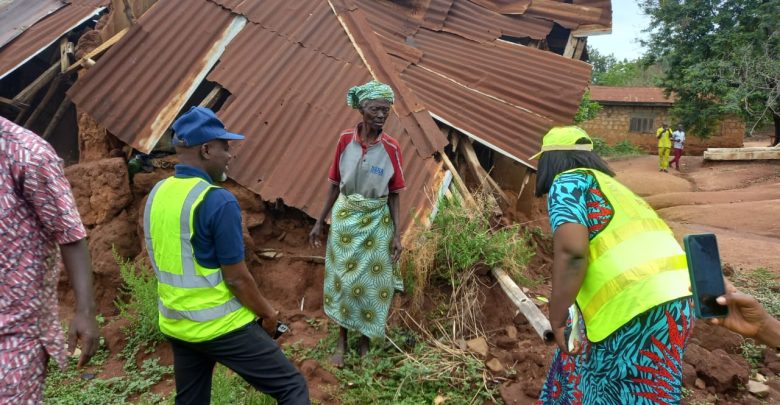 NEMA South west Zonal office in collaboration with Oyo State Emergency Management Agency conducted a post disaster assessment of Rainstorm disaster in 7 Communities in itesiwaju Local Government Area of Oyo State on 27th April,2023.
The assessment team were received by the Local government chairman. He briefed the team about the disaster ,the impact of the disaster , and the effort of the local government so far while he also appealed to the federal government through NEMA to come to the aid of the affected persons.
The disaster affected over ( 300) three hundred houses and over 1,700 persons in the various communities.
The assessment was successfully conducted in all the affected communities by NEMA ,SEMA and the Local Government Council Officials.