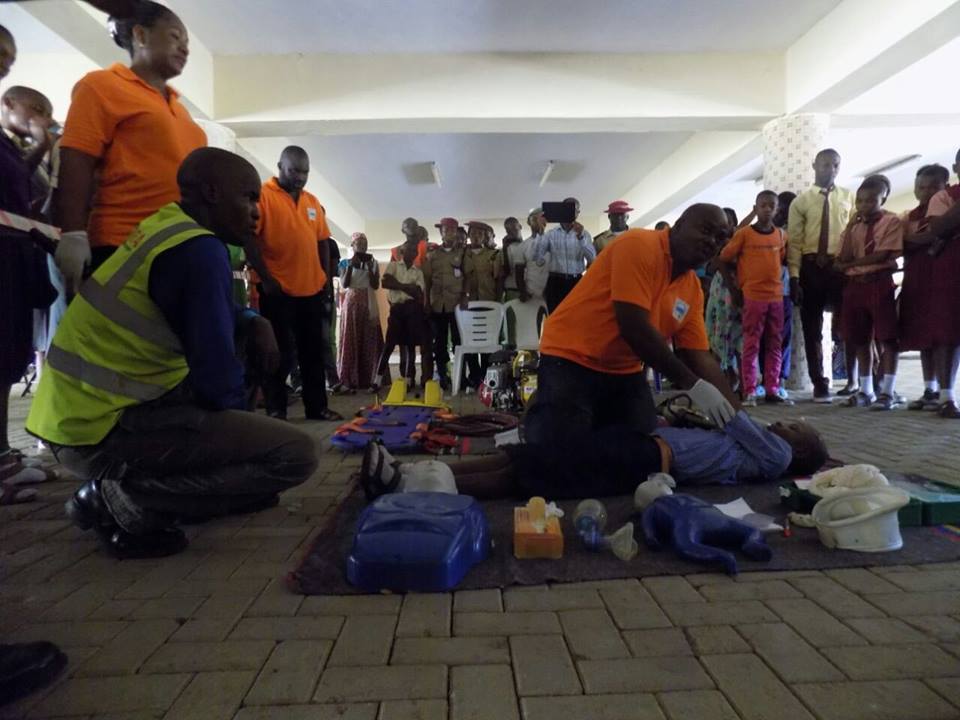 The Zonal Office on 27 May, 2016 in collaboration with Federal Road Safety Commission's Ikeja and Isolo Unit Commands used the privildge of Children Day celebration to take the campaign on the need to emphasize the use of Children seat belts as a safety precaution against the high rates of Children casualty in auto crashes across the country.
The Ikeja Unit Commands and NEMA with secondary and primary schools embarked on road that took off from Mobolaji Bank Anthony way through Oba Akran way to Obafemi Awolowo way to Lagos State House of Assembly with the popular artist Korede Bello leading the children all through to Lagos State House of Assembly where they met members and presented their request on the need for legislation to enforce children seat strapping in all vehicles in the country.
At Isolo Unit Command, NEMA Search and Rescue Officers engaged the children on safety measures and disaster risk reduction mechanism, the roles of the children on risk reduction and while strapping children with seat belts in all vehicles are important.
They were all trained on basic first aid training as a very important aspects of disaster risk reduction initiative that can be applied at all times.